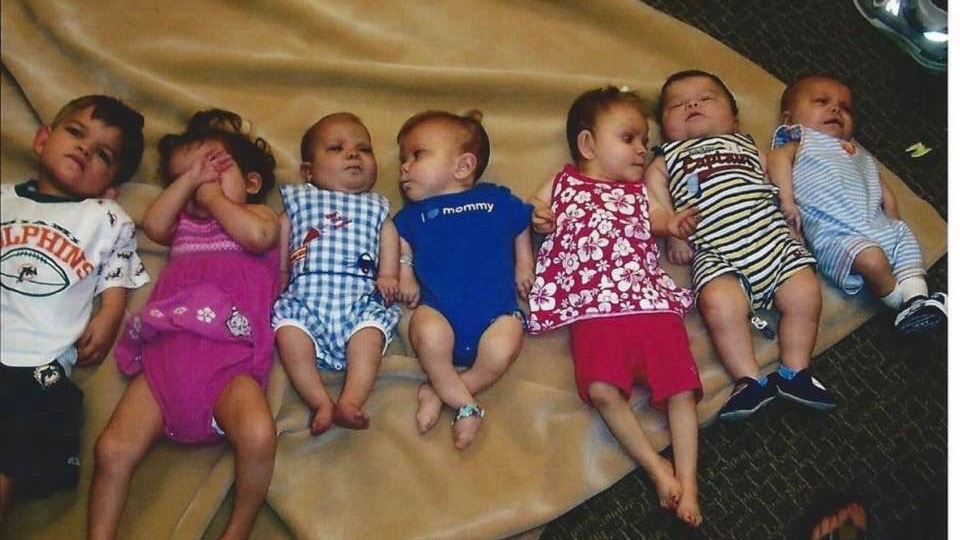 (pictured from left to right: Jake Cirner, Jordyn Cirner, Ian Ellis, Jacob Carson, Abbagale Carson, Ethan Holladay & Jackson Thomas)
Our Story
Rhizokids International is a 501 (c)(3) charitable organization that was formed to raise money for research for Rhizomelic Chondrodysplasia Punctata (RCDP). RCDP is a genetic disorder that is a fatal form of dwarfism, and it is rare…affecting fewer than 100 children worldwide. Currently, there is no treatment and no cure for RCDP.
In 2008, Rhizokids International was founded by Tracey Thomas and Mary Ellis, two Alabama mothers, whose sons, Jackson and Ian, were both born in 2007 with RCDP…just five weeks apart in the same Alabama hospital. Being the only two children at that time in Alabama with RCDP, Thomas and Ellis decided to form an organization that would raise money to go toward research for a cure for their children.
The pair reached out to Dr. Nancy Braverman for help, who surprisingly offered to travel from Canada to Alabama to examine their boys. Three other families affected by RCDP, the Holladay, Cirner, and Carson families, that Thomas and Ellis met online, gladly agreed to come to Alabama to meet Dr. Braverman during her visit and have their children examined as well. This first meeting in Birmingham and these 7 precious kids gave birth to the annual conference that has been held each summer since.
RhizoKids International quickly grew into a close-knit group of families providing support, sharing information, and raising funds for a cure for all children with RCDP. All funds raised by RhizoKids International go toward funding the annual conference, providing grants for RCDP research projects, and sponsoring the Rhizomelic Chondrodysplasia Punctata Registry at A.I. duPont Hospital for Children.